Laurie Popovac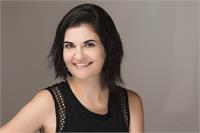 I have practicing Bikram Yoga for five years and have been teaching it for over two years. I always try to bring lightness and humor to my life. Humor is often the best medicine, so i even bring some of this lightness into my classes. To be able teach and learn from my students has been so rewarding and fulfilling. When I'm not in the hot room, you can find me busy with my hair business as an independent hairstylist.
Laurie Popovac instructs the following:
Bikram Yoga




This 90 minute class still has the 26 Bikram postures you know and we've added a few more to work on arm balancing, strength and flexibility of hips and shoulders. Beginners are WELCOME and encouraged to attend this class.