Laurie Popovac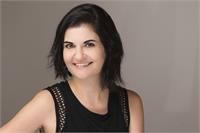 Hi guys! I have been practicing Bikram Yoga since 2011 and went to Bikram Teacher Training in the Spring of 2014. I always try to bring lightness and humor to my life. Humor is said to often be the best medicine for the soul, so I love to bring some of this into my classes. To be able teach and learn from my students has been so rewarding and fulfilling. I continue to look forward to having more of these life enhancing experiences with the wonderful community here in Sacramento. When I'm not in the hot room, you can find me busy with my hair business as an independent hairstylist.
Laurie Popovac instructs the following:
Bikram Yoga






This therapeutic and fun class consists of the original 26 Bikram asanas plus a variety of other Hatha yoga poses designed to challenge you at every level. No yoga experience is necessary, and it is great for everyone, no matter what your physical condition.